Diablo IV Standard Edition PC
Welcome to Hell
Diablo® IV is the ultimate action RPG experience with endless evil to slaughter, countless abilities to master, nightmarish dungeons, and legendary loot. Embark on the campaign solo or with friends, meeting memorable characters through beautifully dark settings and a gripping story, or explore an expansive end game and shared world where players can meet in towns to trade, team up to battle world bosses, or descend into PVP zones to test their skills against other players – no lobbies necessary – with cross-play and cross-progression on all available platforms.
This is only the beginning for Diablo® IV, with new events, stories, seasons, rewards, and more looming on the horizon.
Standard Edition
The Standard Edition includes the Inarius Wings & Inarius Murloc Pet in Diablo® III**, Amalgam of Rage Mount in World of Warcraft®**, and the Umber Winged Darkness Cosmetics Set in Diablo Immortal®**.
Key Features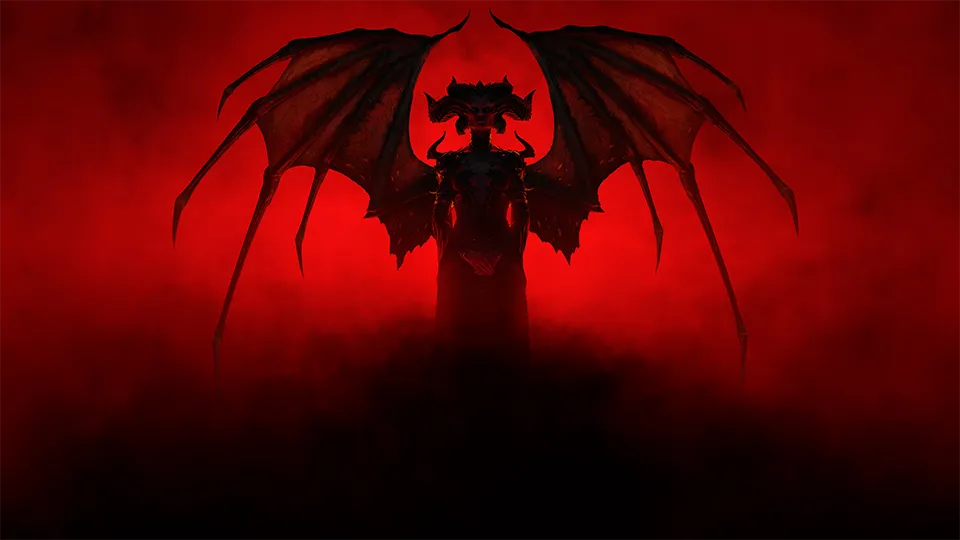 Meet Your Maker
Sanctuary, a land once ravaged by war between the High Heavens and Burning Hells, has fallen once more into darkness. Lilith, daughter of Mephisto, Lord of Hatred, has been summoned by dark ritual after eons in exile. Now, hatred threatens to consume Sanctuary as evil spreads and a new wave of cultists and worshippers arise to embrace Lilith's coming. Only a brave few dare to face this threat…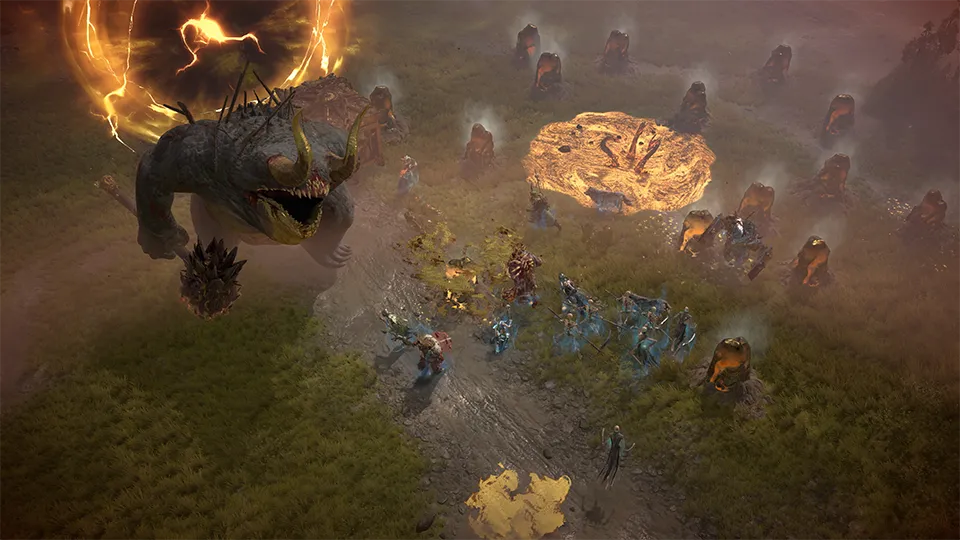 Discover an Expansive Open World
Forge your path through the corrupt lands of Sanctuary – a continuous, ever-growing, and fully explorable world, teeming with choices, quests, corruption, and loot. Join fellow adventurers, retake besieged towns, delve into nightmarish dungeons, and uncover lost secrets as you fight for the fate of the world. Every inch of Diablo IV is built for adventure, with multiple zones to explore freely, each ripe with non-linear quests, epic bosses, discoverable towns, and multitudes of demons to slay.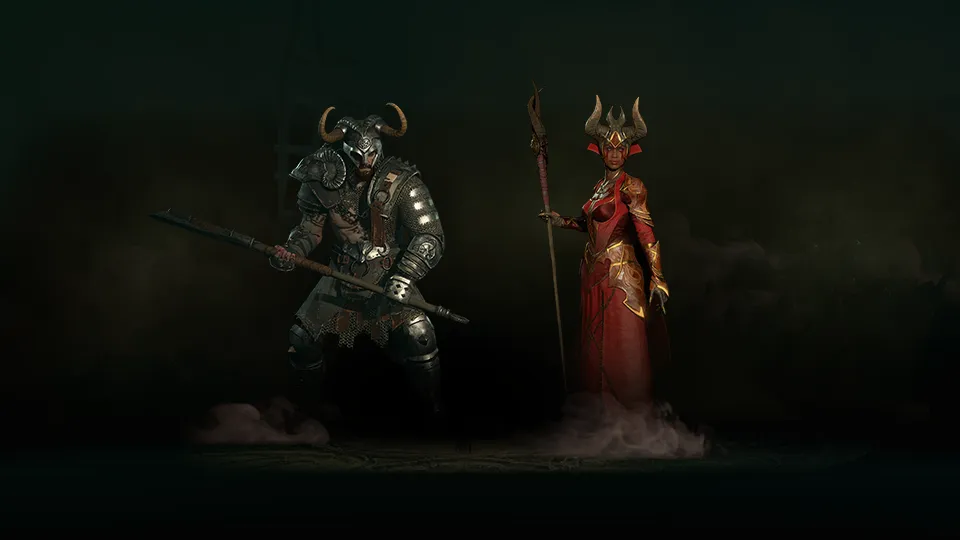 Boundless Character Development
Create and customize your character to become steadfast in the face of darkness. Choose from one of five classes and forge your hero from an abundance of different cosmetics, talents, and abilities, creating a character that is uniquely your own. Grow stronger as your character progresses through powerful Skill Trees, developing even more unique end game specializations with Paragon Boards to dramatically impact your gameplay.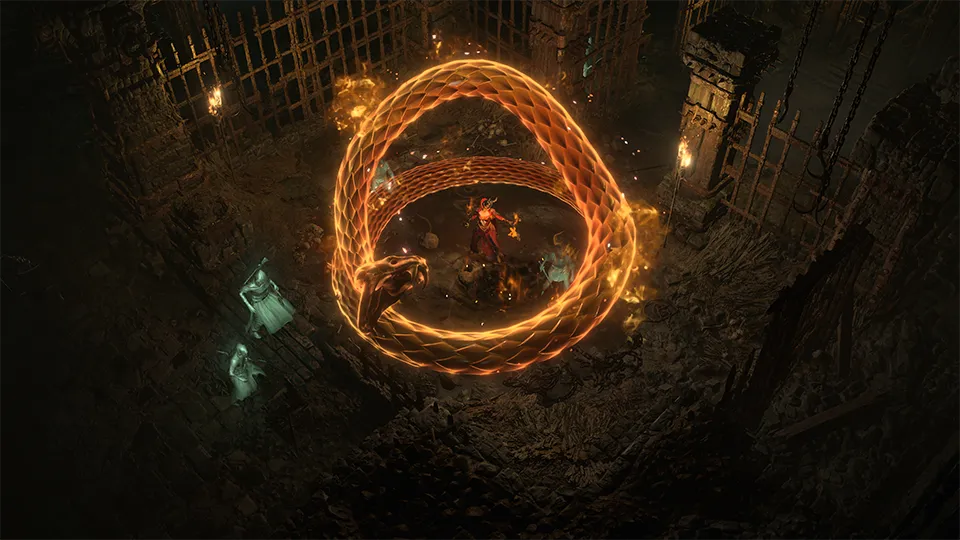 Legendary Gear, Epic Battles
Defeating great evil requires great gear. Discover and experiment with a vast arsenal of powerful weapons, armor, and more to fight back against the demons threatening these lands. Embrace the many powers of your collection by exploring unique combinations to battle in immersive, action-packed combat against the deadliest of enemies with devastating results.
Minimum Requirements
Operating System

64-bit Windows® 10 version 1909 or newer
Processor

Intel® Core™ i5-2500K or AMD™ FX-8350
Video

NVIDIA® GeForce® GTX 660 or AMD Radeon™ R9 280 – DirectX® 12 compatible system
Memory

8 GB RAM
Storage

SSD with 90 GB available space
Internet

Broadband Connection
Resolution

* 1080p native resolution / 720p render resolution, low graphics settings, 30fps